Rosacea, Psoriasis and Soy: A Soothing Combination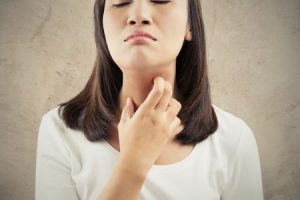 Skin irritations are, unfortunately, a common part of life, and they can be difficult to quell. Making things worse, sometimes the products that people normally turn to for relief from skin irritation can contain ingredients that simply irritate your skin further! Luckily, Soy of Life has a number of all-natural soy-based skin products that can help treat skin issues like rosacea and psoriasis.
You may have thought that you need prescription medications to control skin issues like rosacea and psoriasis, but the truth is that a number of our products are proven to reduce redness and irritation of the skin without a prescription. Soy is a naturally soothing product, and it can help to reduce redness of the skin, increase collagen production – keeping your skin looking tight and young – and brighten your skin's overall glow. It's also very gentle, making it the perfect choice for anyone with sensitive skin.
Check out some of our most popular soy products below that can help with your rosacea, psoriasis or other skin issues and say goodbye to red, irritated skin!
First, Face the Day! is a great nourishing facial cream that promotes skin moisture and delivers a range of important vitamins and nutrients to help with overall skin health. With this cream, you'll not only find relief for rosacea symptoms, but also benefit from an improved tone, texture and elasticity of your skin, allowing you to truly face the day!
Our Soyweet Dreams! works at the other end of the spectrum, serving as an evening and overnight repair and renew treatment that helps refresh your skin while you sleep. This all-natural cream helps relieve the strain your skin sees day after day, working to improve your overall youthful look while hydrating and delivering essential peptides, fatty acid, antioxidants and more. Plus, this cream is great for sensitive or mature skin, too, and can take away discoloration and irritation from rosacea, letting you almost literally sleep it off.
Soy of Life's Soft as Silk hand and body cream will leave your skin feeling luxuriously moisturized. This cream is a perfect blend of rich oils and botanicals, which combine to create a not-too-heavy and not-too-light skin cream, perfect for people with sensitive skin or issues like rosacea and psoriasis.
For extremely dry or cracked skin, try our SOS Body Quencher. This product is great for giving your just-showered skin an ultra-hydrated feel. It's full of antioxidants and lightweight pressed oils, too, and includes all natural ingredients – soy, olive and African shea oils, plus essential frankincense, lavender, rosewood and ylang ylang oils.
For sufferers of psoriasis – or anyone with irritation-prone skin – try our Psoriasis Psolution. This all-natural product is safe and effective for treating psoriasis and offers a blend of natural herbal extracts and vitamins that provides relief from itchy, flaking skin. Our Psoriasis Psolution uses safe, effective and all-natural products that won't be harsh to your skin.
For more info on the boundless benefits of soy or to learn more about any of Soy of Life's great products, give us a call today at 877-SOY-FOR-U.